Courtesy: District Managers Tony Hyatt and Peter Parmenter.
Specialty and Historic
Restoration Products
The warmth and beauty of a natural cedar shake goes beyond enhancing the appearance of your home. It reflects pride of ownership and, most importantly, it shows an intelligent sense of value.
Learn More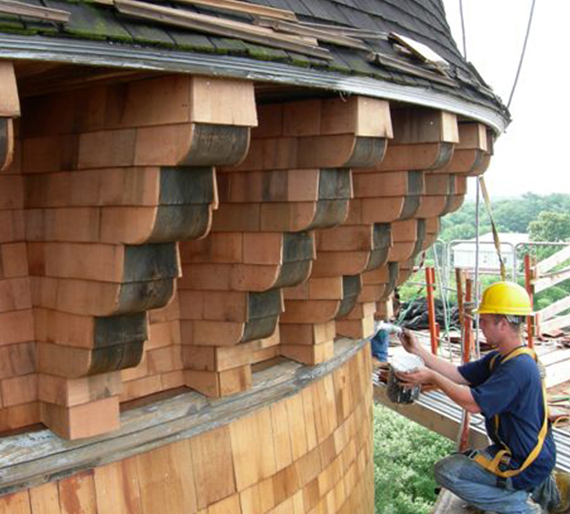 Lawson Tower, February 2013. Photo courtesy of District Manager Tony Bonura.