Certi-labelTM Shakes
The warmth and beauty of a natural cedar shake goes beyond enhancing the appearance of your home. It reflects pride of ownership and, most important, it shows an intelligent sense of value. No matter where you live, or how harsh the climate, a cedar shake roof will be as durable as it is beautiful. Cedar's natural versatility makes it ideal for your home. Within the premium Certi-label brand, are three different varieties of cedar shakes.
---
Shakes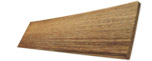 Certi-Split®
High quality shakes with
rough split face and sawn back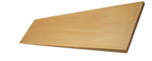 Certi-Sawn®
Sawn both faces
but is thicker than a shingle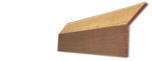 Certi-Ridge®
Pre-manufactured labour saving
caps for hips and ridges.